Company Overview
China Gold International Resources Corp. Ltd. (TSX:CGG – HKEx:2099) is a Canadian based, profitable and growing gold and copper producer. The company operates two producing mines in China: the CSH Gold Mine in Inner Mongolia Region, and the Jiama Copper-Polymetallic Mine in Tibet Region. CGG is the flagship and the only overseas listing vehicle of the largest gold producer in China and 39% shareholder, China National Gold (CNG).
Combined Gold Reserve / Resource
CSH and Jiama Gold
Contained Gold
(M oz)
Proven / Probable Reserve
5.1
Measured / Indicated Resource(1)
8.5
Copper Reserve / Resource
Jiama's Copper
Contained Copper (Billion Pounds / Thousand Tonnes)
Proven / Probable Reserve
5.8 / 2,651
Measured / Indicated Resource (1)
13.4 / 6,079
(1) Inclusive of Mineral Reserves

Steady Increase of Production
Highlights
Strong support from controlling shareholder – CNG, the largest gold producer in China
Distinguished integrated PRC and international management with proven track record
Two producing mines and a pipeline of acquisition targets
Huge exploration potential providing significant resources and reserve upside
Clearly defined production growth profile, including Jiama Phase II and CSH expansion
International best practice in mine development and environmental protection
A regional benchmark in China
Strategy in place for organic and accretive growth
Support from Major Shareholder
CGG leverages the technology, engineering, operating, government relationships, financing capabilities and international project pipeline of China National Gold.

Top 10 Institutional Shareholders
As of July 11, 2017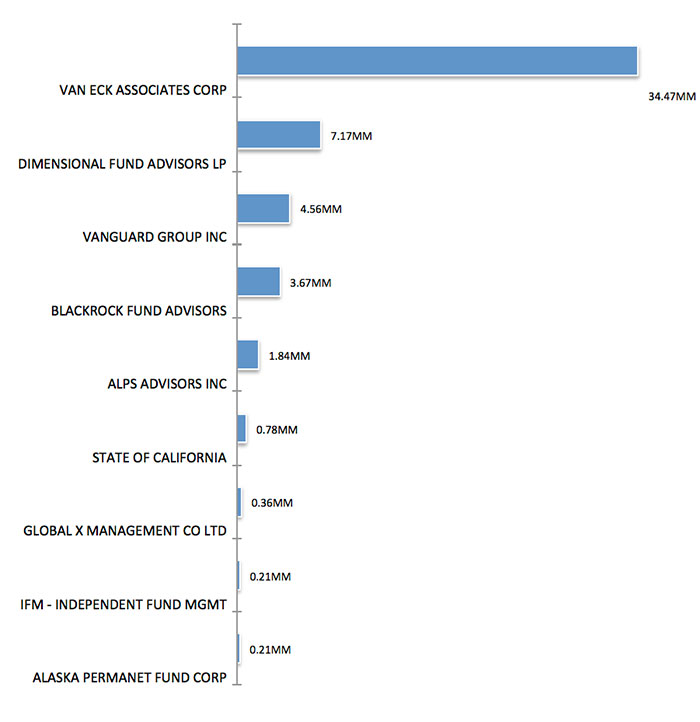 Revenues, Mine Operating Earnings, Net Profit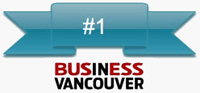 Business in Vancouver named China Gold International as the fastest growing enterprise in British Columbia, Canada, by percentage growth in revenue between 2011 and 2015.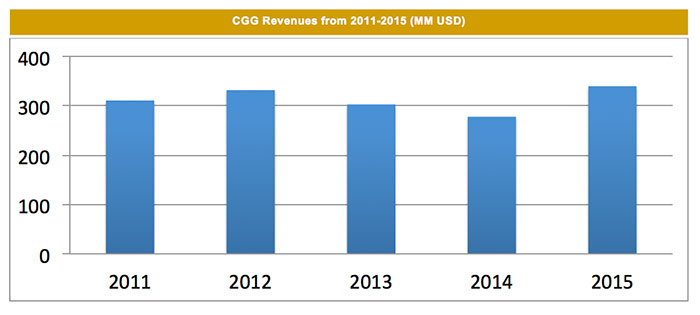 2016 and Q1 2017 HIGHLIGHTS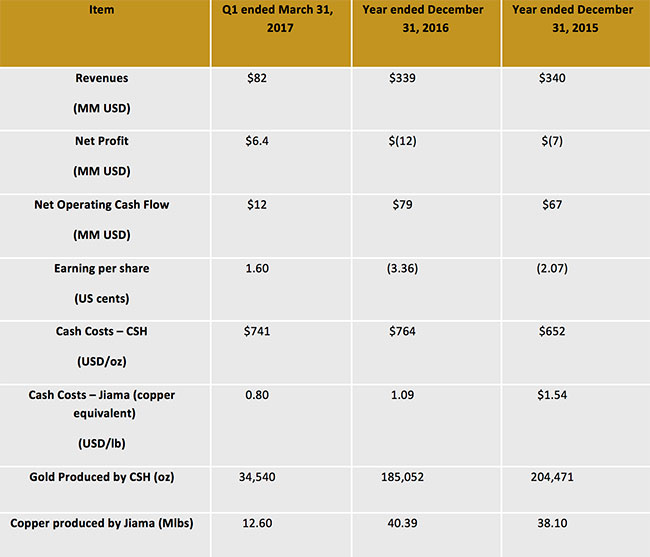 *Cash cost per pound of copper after by-product credits

The CSH Gold Mine
One of the Largest Open Pit Gold Mines in China – Inner Mongolia
A conventional open-pit, heap-leach, gold-mining operation
Mining a large, bulk-tonnage, low-grade gold deposit
Principle product: Gold dore bars with silver by-product
Well-established basic infrastructure with excellent access to road and sufficient supplies of power, water and local labor force
Expansion Feasibility study completed in Q4, 2012 to increase mine processing capacity from 30,000tpd to 60,000tpd, thus shortening mine life to 11 years
Expansion construction is expected to be completed by the end of 2013
H2, 2014 - Expansion finished, commercial production begins. Processing capacity increased from 30,000 tpd to 60,000 tpd
Production is expected to grow to 260,000 oz. per year
The Jiama Copper-Gold Polymetallic Mine
One of the Largest Cu-Mo-Au-Ag-Pb-Zn Mining Operations in China – Tibet
An open-pit and underground mining operation
Mining a large, skarn-type mineralization dominated porphyry copper polymetallic deposit with well-developed hornfels-type mineralization located in the Gangdise Copper Metallogeny Belt
Principle product: Copper with gold and silver by-product
Infill drilling program completed in 2012 to upgrade resources confidence and help further optimize mine design and reserves
Expected life of mine: 35 years
Commercial production began in September 2010
Phase I operation successfully completed

6,000 tpd processing capacity

Phase II expansion is under progress

Increase processing capacity to 50,000 tpd when expansion is completed